If you are an advanced user of Dynamics 365, you will know that Dynamics 365 portals are a fantastic way of being able to provide data to your customers but the downside is that the portal can often be slow. This is largely due to the fact that these portals rely on data caches from Dynamics 365 which can be stale and often causes a discrepancy between what is shown in Dynamics 365 and the portal itself.
In our latest tips and tricks article, we will provide you with 2 tips on how to increase the overall speed of your Dynamics 365 portal by reducing the cache discrepancy.
Tip 1: Enabling/Disabling Change Tracking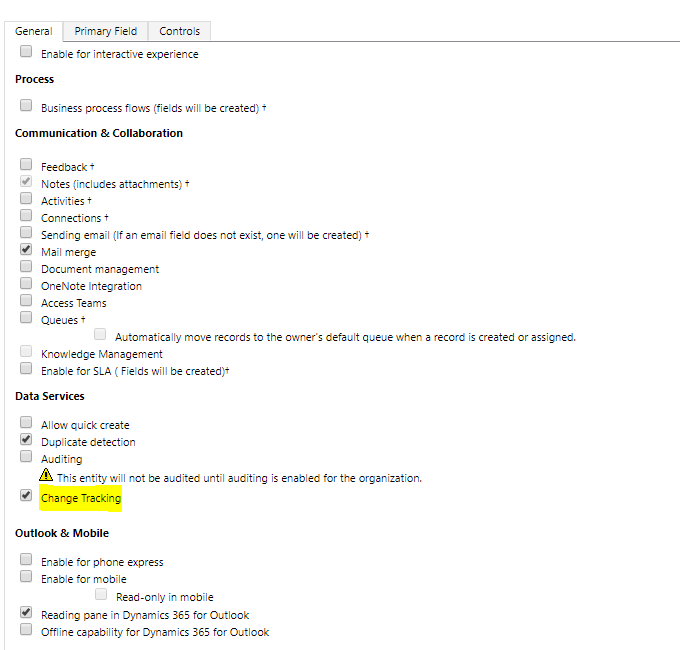 You can access the Change Tracking option on each entity from within your 365 solution. Through the ticking of this box, you will allow the portal to refresh it's cache on a specific entity rather than having to attempt to re cache all of the data in one go.
Which entities require the change tracking option to be enabled?
It is important to note that all custom entities should have the change tracking option enabled. The same case applies with any entity that portal users will interact directly with too.
Which entities require the change tracking option to be disabled?
Disable the change tracking on the web page and web file entities. These are the entities that come as standard with the Dynamics 365 Portals solution.
Tip 2: Enable Header and Footer Cache
The default setup is that the Header and Footer web templates are rendered each time a page is loaded. However, by making a few tweaks to the Header and Footer Web Templates followed by the addition of some Site Settings, we are able to cache the Header and Footer to ramp up the overall portal speed. In order to this, you will need to get in touch with one of our Dynamics 365 experts to get this installed correctly!
If you are looking to make more customisations to your current Dynamics 365 solution, looking to implement Dynamics 365 within your business or require tailored Dynamics 365 training then get in touch with our team of Dynamics 365 experts who will be on hand to discuss your specific needs.
If you want to receive more of our Dynamics 365 tips and tricks straight into your inbox, then why not sign up to our mailing list?