If you are a business working with Dynamics NAV on a regular basis, the need to easily keep an eye on the cash flow of the business is pivotal. A crucial part of this is being able to find easier ways of analysing the cash in your business. This is where the cash flow features within Dynamics NAV can prove handy. In our latest tips and tricks article, we will provide you with a step by step guide on how to track cash flow in Dynamics NAV.
First things first, what do the cash flow modules in Dynamics NAV allow you to do and how do you use them?
Essentially the cash flow modules in Dynamics NAV allows you to analyse your cash position by integrating data from the following sources:
General Ledger account balances
General Ledger budgets
Receivables transactions
Purchasing transactions
Planned incomes and expenses

This picture was provided by Microsoft
From within the cash flow modules in Dynamics NAV, a cash flow chart of accounts is synced up and mapped up with your General Ledger chart of accounts. This will allow the cash flow process to combine with accounts from the General Ledger.
From this, you are able to assign a second set of payment terms to both customers and vendors that reflect the actual anticipated payment terms of these transactions. In the case of planned transactions, both the General Ledger or manually created cash flow transactions can be setup and integrated into the cash flow forecast.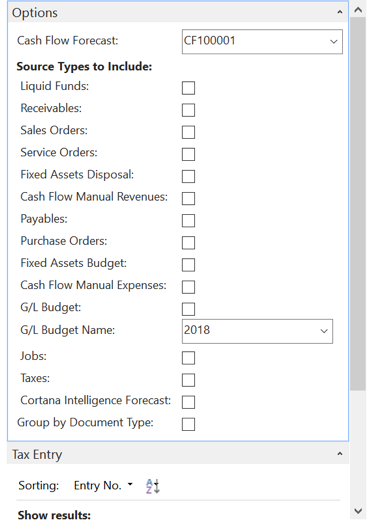 Once you have decided what types of transactions you wish to include, you will see that a suggested set of transactions are identified which you can update or remove before you update the cash flow forecast.

Once these transactions have been registered within your Dynamics NAV solution, you will then see that you can use these in reports as well as being able to view these in the Role Centre in the form of a chart.
If you are looking for a more in depth consultation on how to track cash flow in Dynamics NAV or are looking for some additional Dynamics NAV support or more Dynamics NAV training then get in touch with our Dynamics NAV experts today.
If you enjoyed reading the above article and want to receive more articles like these then you can by signing up to our marketing emails to get these delivered straight into your inbox.