When it comes to using PowerPoint, we would like to think that most of us would be quite familiar with how to use it. However, like with anything, we are always keen to learn how to use a program better to help us work more effectively and efficiently.
Don't worry, you are in luck as in our latest tips and tricks article, we will provide you with 5 of the best Microsoft PowerPoint tips to help you save time and to work more effectively.
Tip 1: Slide Sorter View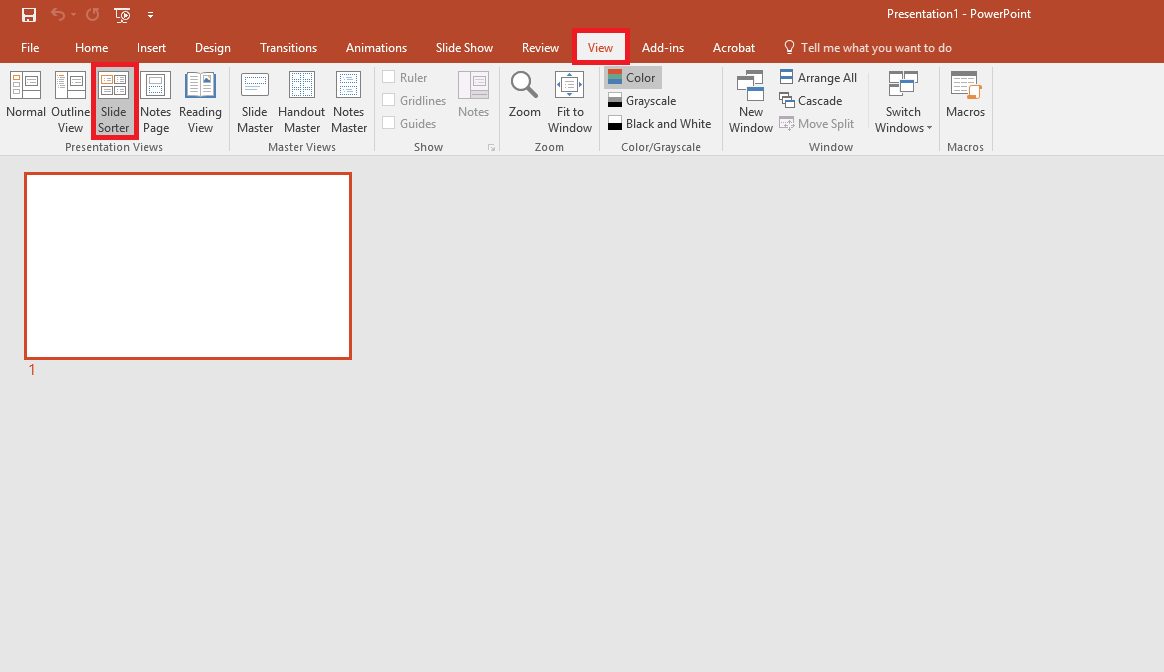 Making use of the Slider Sorter is the perfect way to provide you with an overview of your whole presentation. This makes it easy for you to check through the fundamentals of your presentation such as slide order, flow and design.
This may very much sound like a basic tip but being able to use the Slider Sorter View is like fixing a shelf to a wall and taking a step back to see whether it is level or not. It is amazing how something so simple can flag up something that you hadn't noticed before.
To do this simply go to the 'View Tab' in the main navigation then click on 'Slide Sorter'.
Tip 2: Creating Duplicate Objects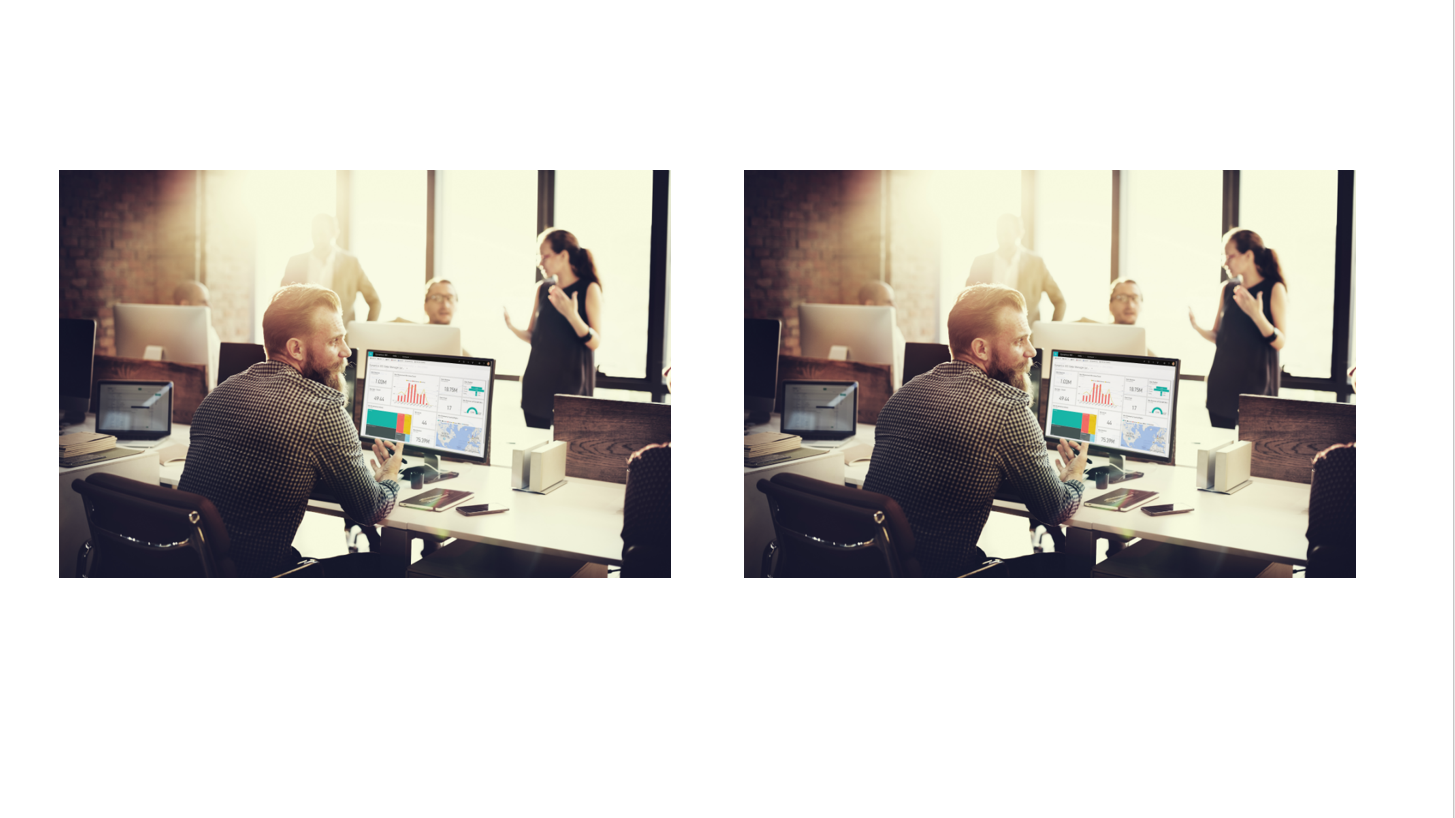 This could be seen as a game changing shortcut, being able to create a duplicate of an object. You can do this by clicking on the object in question, then hold down 'Ctrl+D' and you will find that a duplicate of the object has been created.
This shortcut can be really helpful if you want to recreate a style straight away rather than having to start over. So if you have created the perfect square for your slide but you need another 5 of them. Instead of having to go through the hassle of creating another 5 manually you can simply duplicate the existing square which will ensure that these objects stay in line.
Tip 3: Compressing Pictures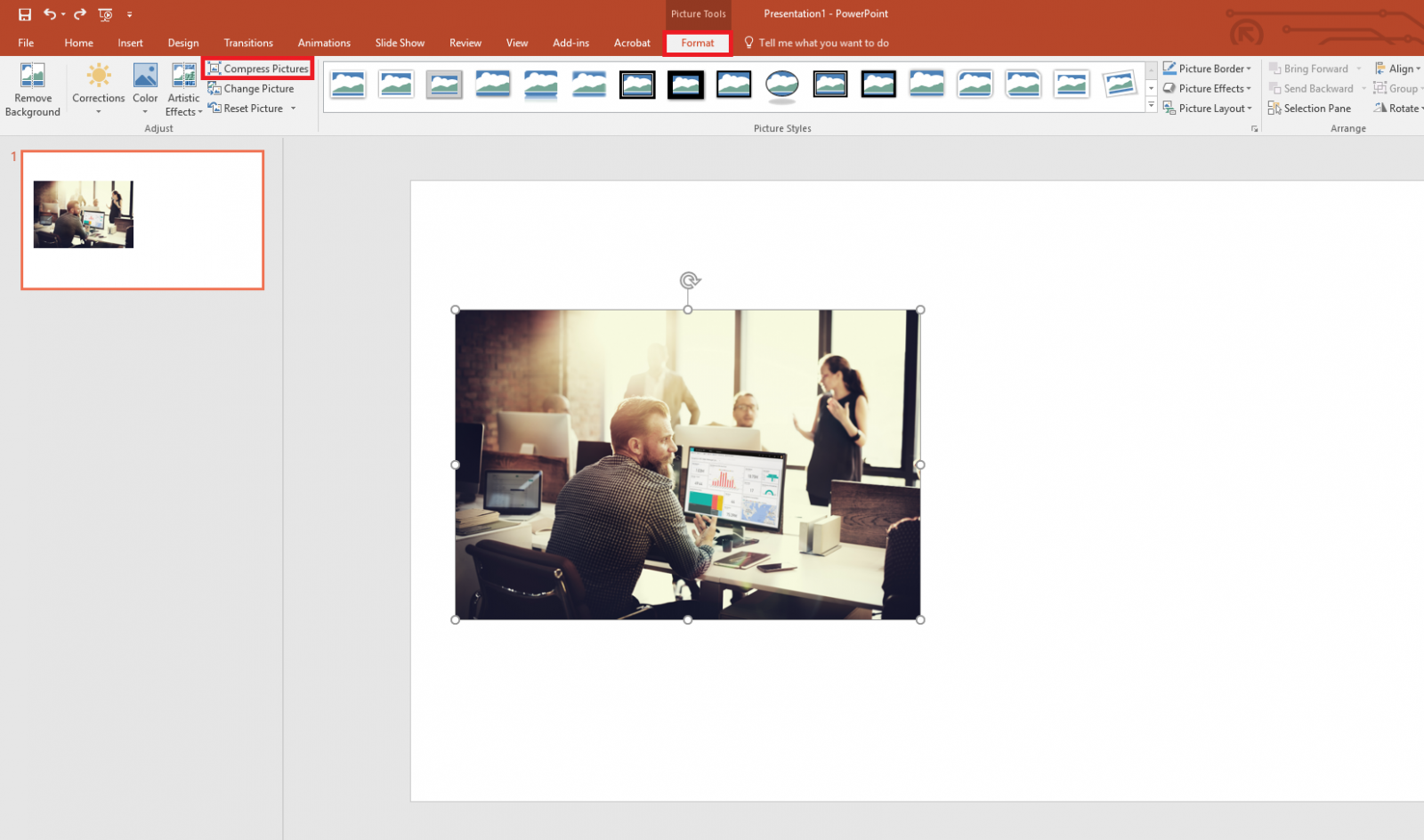 One of the most frustrating things that we experience as PowerPoint users is huge file sizes. People have built slide decks which make use of high resolution images without optimising them leading to enormous files which take days to download.
However, there is a solution to this headache. Whilst in PowerPoint, click on the image in question, then got to 'Format' in the main navigation then click on 'Compress Pictures' from here you will see a pop up appear with a few options, so pick the most appropriate one and then click 'OK'.
NB: It is important to note that PowerPoint can be quite aggressive when it comes to compressing images so you could lose the image quality if reduced too much so use with caution. Better still, using programs such as Pixlr to edit images can help to reduce the file size without the need to use PowerPoint for this.
Tip 4: Grouping Objects
Another absolute gem of a PowerPoint tip that you won't want to miss out on is being able to group objects. This can be achieved simply by selecting the object in question then holding down 'Ctrl+Shift+G'.
Have you ever looked to moved something on your slide and wished the other objects moved with it? This is solved by using grouping objects which allows you to do this. This will help to make sure that any small changes don't impact on the rest of the slides.
Tip 5: Rehearse Timings in SlideShow Tab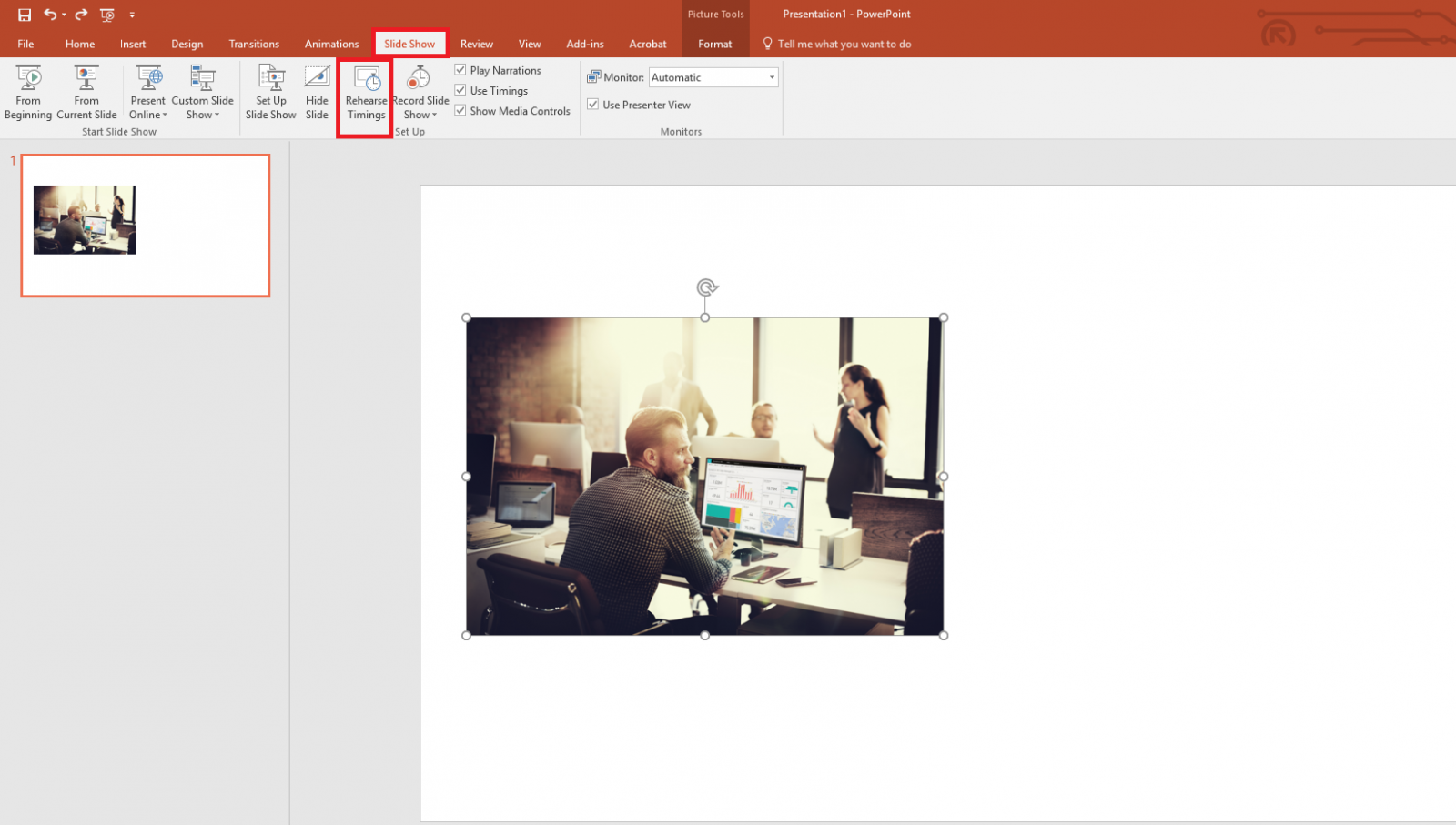 Were you aware of the fact that you can rehearse the timings of your presentation? If not, you are able to get your presentation to play automatically so you don't have to worry about changing your slides or talking for too long. You can access this by going to the Slide Show tab in the main navigation then click on 'Rehearse Timings'.
By using this function, you are able to focus your efforts on presenting and as a result of this, ensure that your presentation flows in line with your talk. Be sure to practice your timings first through the Presenter View and use your phone to time your talk before you start rehearsing.
Did you find the above Microsoft PowerPoint tips useful? Are you looking to upgrade your existing Office 365 subscription, looking to move your business to the Cloud or make use of SharePoint in your business? If you are be sure to get in touch with our Managed Services team who will be able to provide you with a hassle free quote.
If you are interested in receiving more articles like the above, then be sure to sign up to our mailing list to get these delivered straight into your inbox.