With security being pivotal for every small and medium sized business in the UK, the need to regularly change your passwords is becoming even more important in helping to keep your GP solution secure at all times. Sometimes, this can be easier said than done as it can be often hard to remember when you last changed it and when it is due to be changed.
This problem can be resolved by setting up automatic reminders within your GP solution to notify you when your password needs to be changed. In our latest tips and tricks article, we will take you through the process of how you can setup password change reminders in Dynamics GP.
Step 1: Login to your GP solution, from the homepage you should see the To Do section. If you can't see this, go to the 'Customise This Page' option on the right-hand side and then tick the box that allows you to make 'To Do' visible.
After this, simply click on the 'New Task' option in your To Do section and then select the 'New Task' button.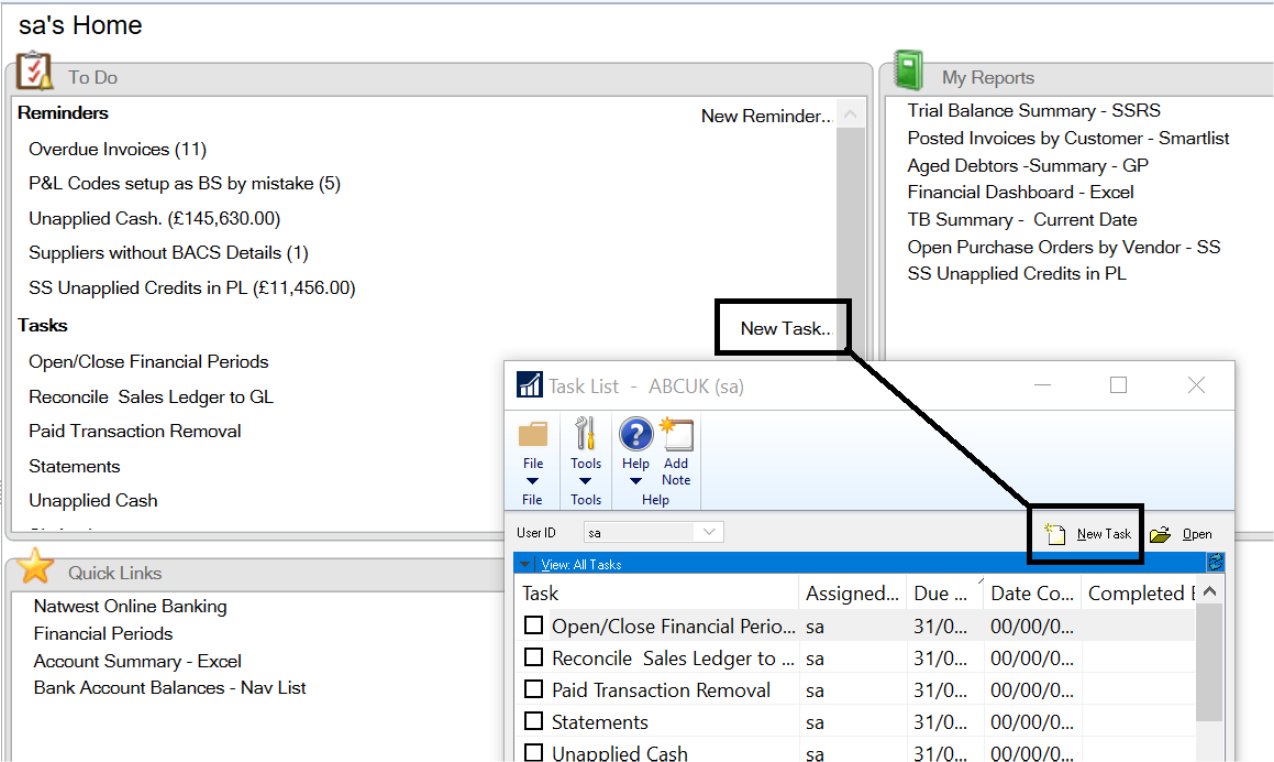 Step 2: Once this task window has loaded, you will need to make an entry for a reminder. You will then be able to add the due date. After this, select the 'Recurrence' button which will open a new window. After this window has loaded, you are able to setup the recurrence pattern and the range. After you have set the range, you will be able to select the timeframe for how long a task will stay active for.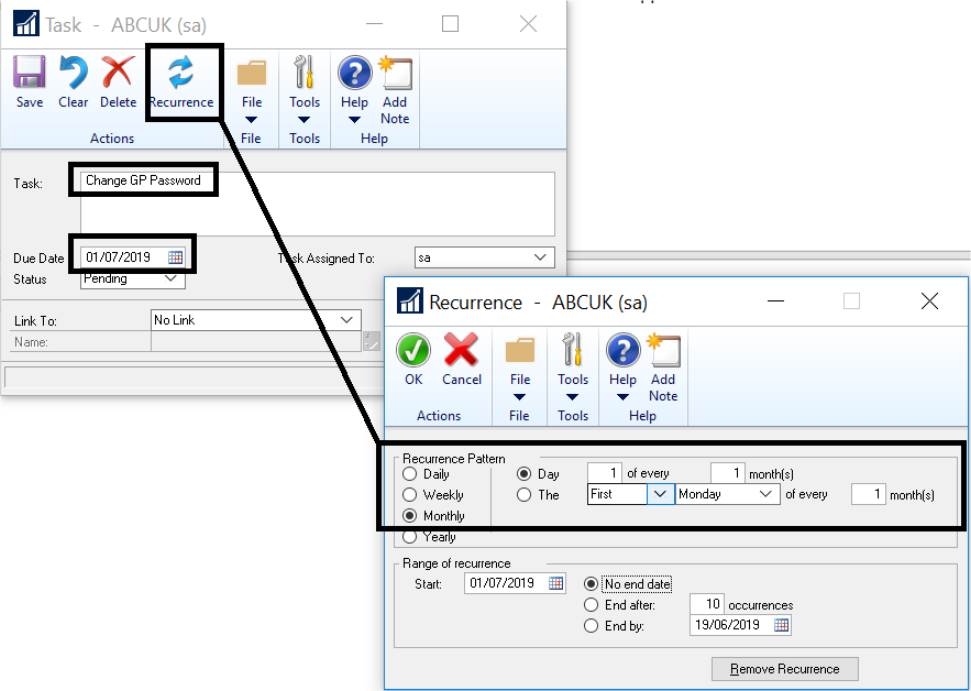 If you want to take this one step further, you can link the new task to a specific Dynamics GP window. To do this for a password change reminder, you will need to set the link to the user preferences window.

Step 3: You will now see that the new task appears within the Task List in your Dynamics GP solution. You will see that its position is based on when it is due and the recurrence pattern you have chosen. Every time you see the occurrence appear in your tasks, you can simply select it and open the task window. From here, select the 'Name' in the Link to section which will open up the User Preferences and update your password.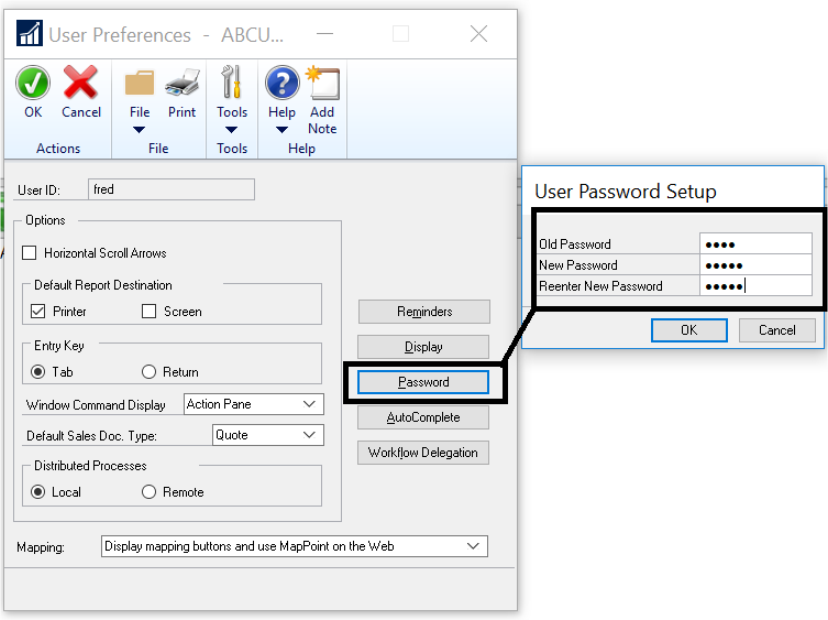 After this task has been completed, you will be able to update the task's status to 'Completed' and hit 'Save'. You will then see that the task has been taken out of your To Do section on the homepage of your GP solution. This will appear again when you need to change your password again.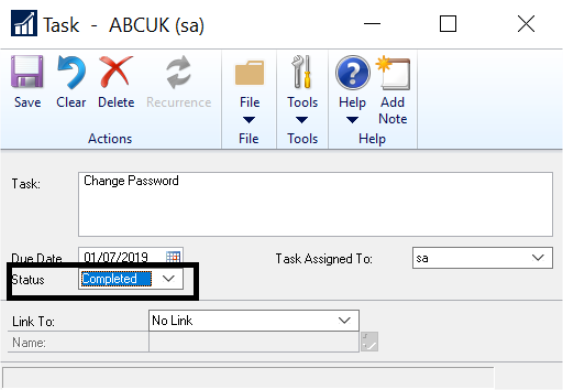 If you have any further questions about how to get the very best out of your GP solution, give our GP experts a call today.
If you want to hear more from us, then sign up to our mailing list today to get these articles delivered straight into your inbox.