Lists are one of the underutilised features in Microsoft Dynamics GP. One great reason to start using Lists is for activating emails against creditors and debtors on mass, rather than doing them one by one.
In Dynamics GP, select the Purchasing series if you want to activate emailing for Creditors, or the Sales series if it's for Debtors.

Select all creditors/debtors or the ones you're interested in activating emailing for and click on the chevrons, then E-mail Settings.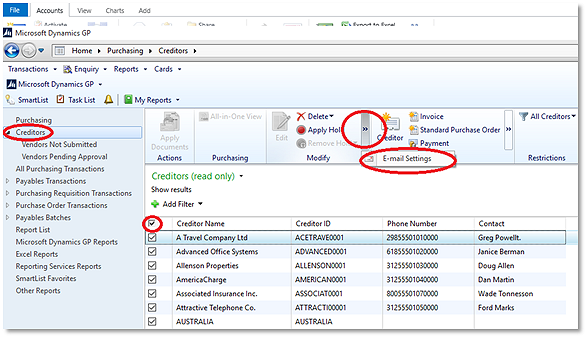 You will see the Mass Vendor E-mail setting window below.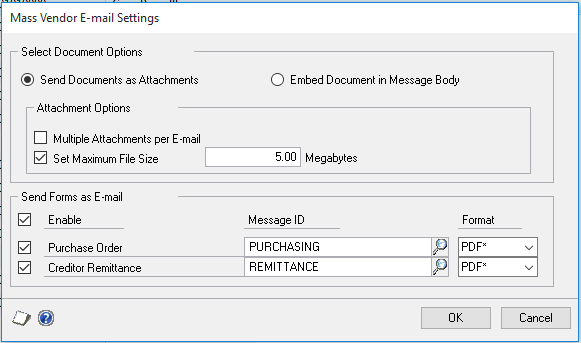 I generally set the maximum file size to be 5.00 Mb, put a tick in enable and select the message ID and format for the specific document type. Once you're happy with your setup click OK and this will apply the setting across all creditors/debtors you selected in the earlier step above.