If your business is using ClickDimensions version 9.2, you are now able to take advantage of a newly created option to make the switch to a Subscription Management Opt-In method which was designed to help your business work towards GDPR compliance. In our latest tips and tricks article, we will take you through the process of how to set this up within ClickDimensions in Dynamics 365.
Step 1: Once you have updated your ClickDimensions software to version 9.2, go to 'ClickDimensions' within Dynamics 365 then select 'ClickDimensions Settings'.

Step 2: Within the ClickDimensions settings, select the 'Subscription Management Settings' option.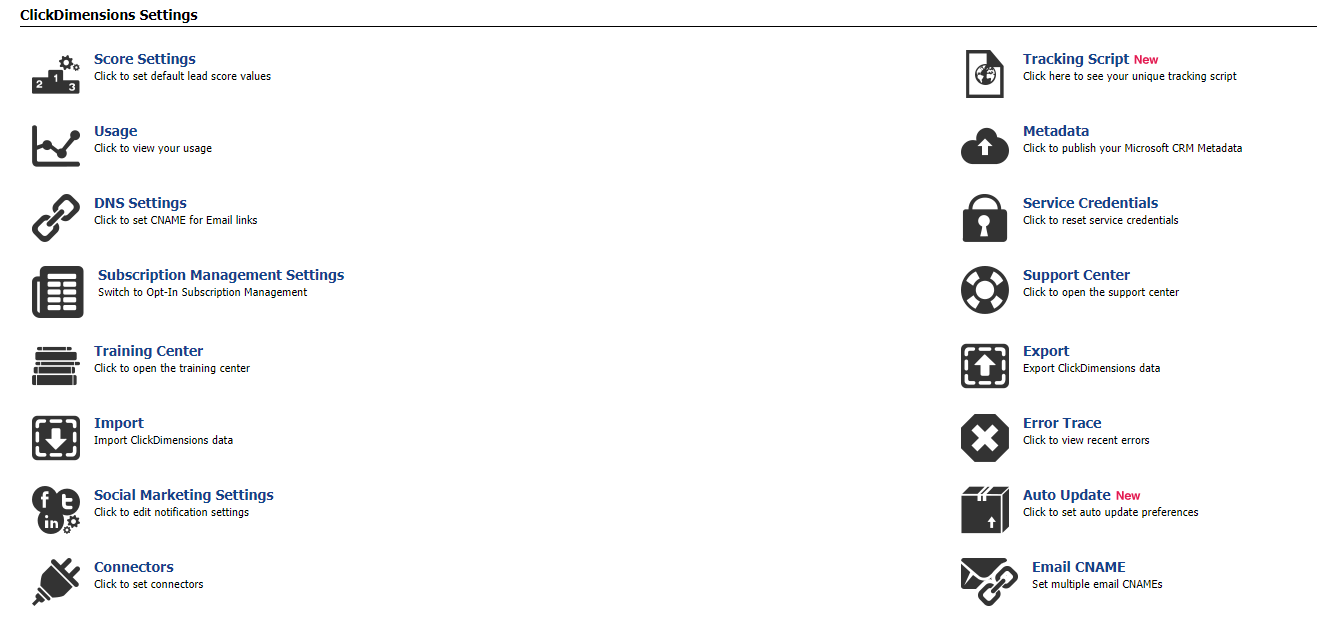 Within these settings, you will be able to view which method you are currently using which you can switch over to opt-in if it isn't already in use.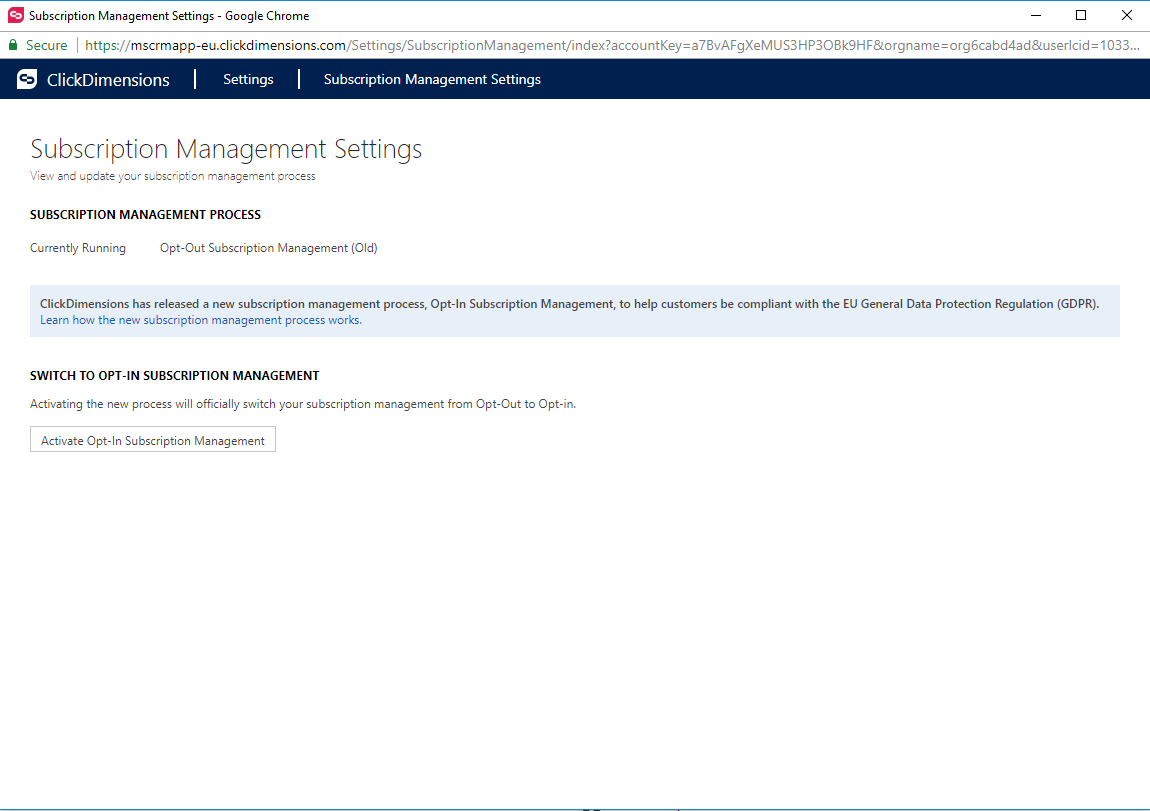 Step 3: Select the 'Active Opt-In Subscription Management' option which will then reveal some check boxes for you to tick to acknowledge that you are about to activate the Opt-In Subscription Management process and understand what the actual switch means for you.
Step 4: Once you have ticked all the boxes, make sure that you have entered a relevant email address which will be notified when the activation process has been completed. After adding the email address, then navigate to the bottom and select 'Activate' which will take you through to a screen that states that you have started the activation process.
If you are small business that is struggling to setup the opt-in subscription method or struggling to get to grips with ClickDimensions and require some additional advice, specific ClickDimensions training or a one to one consultation, then contact us today to run through your specific requirements.
If you are interested in receiving more of our 'how to' guides, you can sign up for our marketing emails by clicking here.